About the Committee
Chair
Members
Enrique Lessa
Robert S. Sikes

 
History and Mission
The Honorary Membership Committee was formed in 1957.  Its function is to recommend candidates for Honorary Membership to the Board of Directors and to the general membership of the Society.  Honorary Members are elected in recognition of long-term (i.e., >10 years) distinguished service to the science of mammalogy.  It is considered the Society's highest honor.

Responsibilities
The Honorary Membership Committee comprises the five most-recent Past Presidents, being chaired for a two-year term by its second-most senior member.  The Committee considers nominations tendered by both its own members as well as those received from outside the committee, assembles supporting documentation, and evaluates the qualifications of the candidates.  After deliberation, the Committee forwards to the Board of Directors the name(s) of nominees deemed by at least 4 members to meet the high standards of this recognition.  Nominees that are recommended by at least 75% of those Directors voting will be presented to Members for their majority approval at the annual Members' Meeting.
Procedures
Persons who wish to nominate a candidate for Honorary Membership should first review the list of previous recipients to gauge the merits of their nominee.  Nominators are encouraged to consult with the Chair of the Committee during their preparation of nomination materials.  Nominees need not be members of ASM or citizens of the United States.  All parties involved should treat the nomination procedure in strict confidence.  A completed nomination shall consist of: (1) a letter of nomination from an ASM member, (2) three supporting letters, and (3) a curriculum vitae. These materials should be transmitted electronically to the Committee's Chair no later than 1 March. 
"Distinguished service to the science of mammalogy" is generally interpreted as including one or more components of the following non-exhaustive list. Because Honorary Membership recognizes sustained, often career-long contributions to mammalogy, the scope and impact of a nominee's efforts are expected to be broad. To increase the strength of nomination packets, nominators and letter-writers are encouraged to comment on as many of these aspects of a nominee's career as relevant as well as highlight any other significant accomplishments and contributions to mammalogy that are deserving of recognition.
Significant, sustained research contributions. This is not just numbers of publications, but work that has substantially changed our conceptual or empirical understanding of mammalian biology. Although this is often correlated with impressive productivity, the quality and impact of the nominee's research is the primary consideration.
 
Significant contributions to our understanding of specific mammalian lineages. This consists of building knowledge regarding specific subsets of mammals, such as entire faunas or evolutionary lineages (e.g., bats, ungulates, shrews) of broad geographic distribution. This focus is deserving of recognition if an individual has substantially changed our understanding of a clade or larger phylogenetic unit. The focus should be on more than one species and should make important conceptual advances about mammals in ways that open up these clades for use in future research programs, or raise public as well as scientific awareness of a group that aids in its conservation.
 
Significant contributions to the growth of mammalogy in a specific geographic region. This consists of significant, sustained, and often unsupported efforts to build or expand the discipline of mammalogy within individual countries or geographic regions. These efforts may be especially challenging in underserved parts of the world. Examples would include individuals who have developed the discipline of mammalogy or substantially increased its strength within a country or region through training of colleagues and students, creation of university programs, or through interactions with government and conservation authorities.
 
Significant roles in developing or ensuring infrastructure essential for mammalogy, including museums and research collections. This does not refer simply to being a curator but instead recognizes individuals who have founded or developed research institutions, or who have contributed substantially to infrastructure advances, including electronic infrastructure such as creation of globally valued digital databases or new analytical software and approaches, that have enhanced the productivity of mammalogists in general.
 
Service to professional societies. Service to ASM and other relevant professional societies is a vital contribution to mammalogy. Such service may be an important component of a nominee's record and will influence consideration but, in general, is not itself sufficient for election to Honorary Membership. Special instances of outstanding service to a professional society that has had broader impacts on mammalogy could be an exception
Recent Awardees
2023 Honorary Members
Dr. Nils Chr. Stenseth, of the University of Oslo (UiO), Norway, is one of the most influential and productive scientists of our times.  He is thoroughly Norsk, obtaining both his Cand. Mag. (1972) and D. Philos. (1978) at UiO, where he has remained on the faculty throughout his career.  His scientific productivity is prodigious, with over 800 publications, including at least a half dozen books and 17 pubs in Science, 21 in Nature, and 36 in PNAS.  Dr. Stenseth has mentored more than 50 PhD students and more than 70 postdocs.  He has been on the graduate committees of students from all over the world, and has dedicated considerable effort to Africa, where he is adjunct professor at the University of Addis Ababa, Ethiopia. 
Image
Dr. Stenseth combines theoretical and empirical approaches in his research, focusing on an ever-changing variety of ecological and evolutionary subjects.  Some of his important early work concerned population dynamics of small mammals, notably population cycles.  He tackled complex issues like the effects of density dependent and density independent factors on these dynamics, and introduced needed rigor into a contentious field.  He tested hypotheses about the relative roles of intrinsic and extrinsic factors on population dynamics, using mathematics and modelling to test ideas that had previously only been verbal.  His interests are question-driven more than taxon-driven (although he retains a fondness for lemmings to this day), and his research ranges over a variety of taxa and regions.  In fact, he has published studies on mammals on all continents except Antarctica.  He also specializes on analyzing long-term empirical data sets.  He has a unique aptitude for identifying ecological and evolutionary problems that could be addressed in these time series with proper statistical analysis, and tackles research questions by using empirical data informed by perspectives from theory.  Beside population biology and evolution, Nils has worked on the effects of climate change on biodiversity (mostly mammals and fish), the relationship of small mammal populations with vector-borne diseases (notably plague), and climatic and harvesting effects on marine populations.
Dr. Stenseth was the founding chair of the Center for Ecological and Evolutionary Synthesis at the University of Oslo, bringing together top-level scientists working on complex issues and encouraging collaboration.  He also believes science needs to be understood by the lay public, and engages in many outreach and educational activities such as writing newspaper articles, essays and editorials in journals, giving open, public lectures, and appearing on podcasts.  Dr. Stenseth has received many awards and recognitions from scientific organizations around the world, and is a member of the Royal Societies or Academies of Science of 10 countries, including the U. S. National Academy of Sciences. He is a past-president of the International Federation of Mammalogists and the International Union of Biological Sciences.  The American Society of Mammalogists is proud to now also claim him as an Honorary Member.
---
Dr. Afework Bekele Simegn has been called "one of the best mammal biologists that the African continent has produced."  He received a B.S. degree from Addis Ababa University in his native Ethiopia (1972), then went on to earn a M.S. degree at Manchester University, England (1980).  Pursuit of his Ph.D. was interrupted by political differences between the U.K. and Ethiopia, but he persisted with his study of mammals and returned to the University of Manchester to complete his doctorate (1994) after the countries reconciled. Dr. Bekele has since held various teaching and research positions at Addis Ababa University.  Neither violent civil wars, dictatorial purges, nor intense famines have deterred him from maintaining a highly productive and influential scientific career.
Image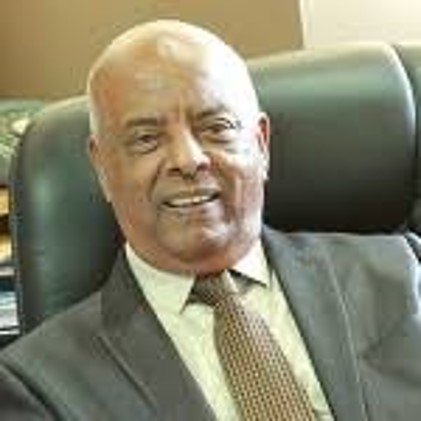 Dr. Bekele has over 300 publications mostly on Ethiopian mammals, but also on birds.  They include a mix of natural history, systematics, ecology, and conservation.  Many are in highly respected, peer-reviewed international journals, but many also are in African journals where they have the greatest impact on their intended readers.  The nominee also was the author of Mammals of Ethiopia and Eritrea (co-authored by his PhD mentor Dr. Derek Yalden), a vital resource for mammalogists working in East Africa. 
Education has been a strong focus of Dr. Bekele, who has received both departmental and university-wide awards for research and teaching. He has mentored over 100 MS students and 60 PhD students in Ethiopia, as well as many graduate students from other countries in Africa, and 6 Ph.D. students at the University of Oslo, Norway, where he has an adjunct appointment.  Many of these students have gone on to academic careers at African institutions, and many have pursued professional careers in conservation of African wildlife.  Recognizing that students become more involved when they personally relate to the subject matter, Dr. Bekele co-authored a university-level biology textbook using African examples to illustrate biological concepts.
To house and preserve the specimens Dr. Bekele, his students, and others collected in East Africa, he initiated and developed a zoological museum of natural history at Addis Ababa University and served as its director for 12 years.  Dr. Bekele is sometimes called "the father of Ethiopian Biology", and serves as the specialist for Ethiopian mammals for CITES and on the IUCN African Antelopes and Rodents committees.  The nominee is a member of the Ethiopian Academy of Sciences, and was president of the Biological Society of Ethiopia from 1999 to 2002.
Dr. Bekele has served as a contact point, advisor, and facilitator for many international researchers seeking to conduct mammalian research in East Africa.  Ethiopia has phenomenal biodiversity, particularly in its highlands, including many endemic species. During just the past decade, Dr. Bekele has co-authored papers (often with students) on the ecology and systematics of a variety of primates, ungulates (including warthogs), small mammals, and the endemic Ethiopian wolf, and conservation issues such as the effects of habitat loss and fragmentation on biodiversity and human-wildlife interactions and conflict in Ethiopia.  In recognition of his impact on African mammalogy, the nominee has an endemic shrew, Corcidura afeworkbekelei, named in his honor.
---
Dr. Louise H. Emmons is an outstanding behavioral ecologist and mammalogist, and an intrepid, some would say fearless, field biologist.  She received her Ph.D. from Cornell University (1975), but rather than pursuing a traditional academic appointment, she chose to dedicate her career to a life in the field.  She accepted a position as Research Associate in Vertebrate Zoology in the Division of Mammals at the Smithsonian Institution (1980) and has remained there throughout her career.  Her earliest research was on bats in Trinidad and tree squirrels of the West African tropics.  Dr. Emmons has since expanded her taxonomic and geographic focus to include a large variety of mammalian taxa in tropical regions around the world.
Image
Dr. Emmons has published extensively, with over 100 scientific articles and books.  Many of these contributions have become foundational references for anyone investigating those taxa. Her now-classic book on tree shrews in Asia, notably Borneo, includes data obtained first-hand on anatomy, phylogeny, behavior, and ecology, and is the first and still best in-depth study of Scandentia.  Dr. Emmons was a pioneer in the use of radiotelemetry to study large carnivores, and has published major papers and monographs on jaguars and ocelots in the Peruvian Amazon, and maned wolves in Bolivia.  These studies are remarkable for their detailed behavioral observations of these nocturnal tropical carnivores, and how felid predators can serve as keystone species affecting the community ecology of their sympatric prey.  Her field skills were so renowned that she was tapped by Conservation International to organize the mammal sections of their Rapid Biodiversity Assessments, primarily in Central and South America, for a decade.
In addition to her immersive studies of carnivores, primates, bats, and tree squirrels, Dr. Emmons has contributed greatly to our understanding of the systematics, ecology, and natural history of several groups of small mammals.  She has been particularly focused on Neotropical mammals, especially the echimyid rodents.  Her Field Guide to Neotropical Rainforest Mammals, now in its second edition, is comprehensive and the go-to reference for all mammalogists working in this region.  Most impressive of all, instead of relying on other publications, almost every entry is based on the personal experience and knowledge of the author. 
Dr. Emmons is dedicated to training the next generation of field biologists in Latin America.  She regularly includes in-country students in her research there, and always makes time to advise and mentor young mammalogists.  She is a tireless advocate for tropical conservation.  Her expeditions and research also have provided the Smithsonian with an extensive series of voucher specimens on neotropical mammals. Dr. Emmons has been called a pathfinder, and not just through the jungle at night.  The American Society of Mammalogists is proud to include Dr. Emmons as an Honorary Member.
---
Dr. Barry J. Fox is a community ecologist specializing in behavioral aspects of competition, fire ecology, habitat selection, factors influencing species richness, and most anything involving the ecology of small mammals, particularly Australian native rodents and dasyurid marsupials.  He received an M.S. (in Solid State Physics!) from the University of Windsor, Ontario, Canada (1972) and his Ph.D. (in Ecology) from Macquarie University, Sydney, Australia (1980).  Shortly thereafter, he became a faculty member at the University of New South Wales, where he remained until he retired in 2001.  He is still an Emeritus Professor at UNSW and continues to publish papers with deep insights from his 25 years of fieldwork.
Image
Dr. Fox has been a major contributor to the renaissance of mammalogy in Australia that began in the late 20th century.  Some of his major contributions focus on the community ecology of small mammals, especially responses to disturbances such as fire and sand mining, and to habitat fragmentation and isolation.  His extensive field work is marked by clever, rigorous experimental manipulations to test hypotheses in behavioral ecology.  For many Australian dasyurids and native rodents, he provided the first in-depth studies of their life and natural histories.  He is also widely known for exploring the concept of assembly rules in mammalian communities based on functional groups.  Dr. Fox often collaborated with small mammal researchers in North and South America to compare ideas developed in one region to data from another to evaluate the global generality of basic ecological concepts.
Dr. Fox has been an outstanding international ambassador for mammalogy.  He has played leadership roles in the Australian Mammal Society and Ecological Society of Australia, and has been a long-term member and supporter of the American Society of Mammalogists as well, promoting interactions between our two mammal societies such as joint meetings.  He served as the Australian representative on the Steering Committee of the IUBS Mammalogy Section for almost a decade, and served as Treasurer for the International Federation of Mammalogists for 24 years, playing major roles in organizing their 4-year international congresses.  Throughout his career, he has been an inspirational teacher and mentor of budding Australian mammalogists.  The American Society of Mammalogists is proud to recognize Dr. Barry J. Fox as an Honorary Member of the Society.
2022 Honorary Members
Dr. George B. Schaller is an eminent behavioral ecologist and conservation biologist.  He was born in Berlin, Germany, moved to the US as a teen, and completed his PhD in 1962 at the University of Wisconsin – Madison.  He has held a long list of research positions with both universities and NGOs, and currently is Vice President of Panthera and a senior conservationist for the Wildlife Conservation Society.
Image
Dr. Schaller has been described as the finest field biologist in the world.  He has conducted often ground-breaking field studies on an impressive array of mammals, including mountain gorillas, African lions, giant pandas, snow leopards, Tibetan red deer and Tibetan antelopes, Marco Polo sheep, tigers, jaguars, and Javan and Sumatran rhinoceroses. One nominator noted that Dr. Schaller appeared to thrive in field conditions that would be intolerable to most of us, selecting some of the most charismatic but also most elusive and difficult-to-study terrestrial species of mammals as the foci for his efforts.
Dr. Schaller's research has been wide-ranging, resulting in more than 130 publications.  His top 5 publications have been cited more than 8,000 times.  Dr. Schaller strongly believes in using his research to promote conservation. His conservation efforts have helped establish 20 parks and protected areas around the world, including in the Amazon, the Hindu Kush of Pakistan, and the forests of SE Asia, Alaska (namely, the Arctic National Wildlife Refuge), as well as in China and Nepal.  In recognition of his conservation work, he received the World Wildlife Fund Gold Medal for contributions to the understanding and conservation of endangered species, and the Tyler Prize for Environmental Achievement, sometimes called the Nobel Prize for the Environment.
However, Dr. Schaller is best known for his 15 books and 5 children's books on ecology, conservation, and natural history.  All the nominators recalled reading the nominee's books as a young scientist.  The exploits of Dr. Schaller described in Peter Matthiesen's book The Snow Leopard were an inspiration to many budding field biologists, and the research described in The Serengeti Lion and Golden Shadows, Flying Hooves set new standards for field ecology.  Some of his other important books include The Year of the Gorilla and The Mountain Gorilla: Ecology and Behavior; The Giant Pandas of Wolong; The Deer and the Tiger: a Study of Wildlife in India; Mountain Monarchs: Wild Sheep and Goats of the Himalaya; and Antelopes, Deer, and Relatives: Fossil Record, Behavioral Ecology, Ecology, Systematics, and Conservation.
Although Dr. Schaller's research has focused on specific highly charismatic mammals, his approach has been comprehensive and includes consideration of the whole environment, including other species contained therein.  The research described in his books has often provided a critical foundation for all subsequent studies of these species.  Because his books were written to appeal to both scientists and non-scientists, they have enabled generations to gain a deeper appreciation of these species and their conservation needs.
As one nominator noted: "I cannot think of a single person who has contributed more to our understanding of the behavior, ecology, and conservation of so many large-bodied mammalian species."  ASM is proud to recognize Dr. George B. Schaller as an Honorary Member of the Society.
---
Dr. Elisabeth S. Vrba is a mammalogist, a paleontologist, and an evolutionary biologist.  She was born in Hamburg, Germany, but grew up on a farm in Namibia where she acquired an early interest in the diversity of African bovids, in particular their often spectacular seasonal migrations. After completing a PhD at the University of Capetown, South Africa, in 1974, Dr. Vrba spent about 20 years as the Head of the Department of Paleontology and Paleoanthropology and Assistant Director of the Transvaal Museum in Pretoria, while leading two major paleontological excavations in South Africa.
Image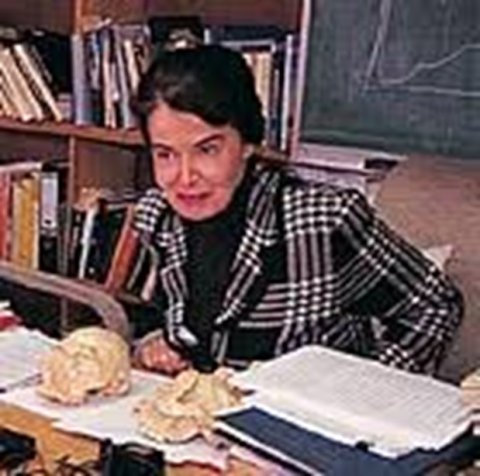 In 1986, Dr. Vrba accepted a position as Professor in the Dept. of Geology and Geophysics at Yale, where she soon became Curator of both Vertebrate Paleontology and Vertebrate Osteology at the Peabody Museum.  For the 20 years prior to her retirement, Dr. Vrba also directed the YIBS ECOSAVE Center, which focuses on rare and endangered mammals.  A complete list of her publications could not be located, but a section of her CV titled "Selected Publications" lists 100 items, at least a dozen of which have been cited over 300 times, with one receiving nearly 6,000 citations to date.
The focus of Dr. Vrba's research has been bovids and hominins.  She has published many descriptions of new fossils and discussed their implications for our understanding of mammalian evolution. She has also conducted analyses of the phylogeny of ruminants – both living and fossil – particularly bovids and some tribes therein.  One nominator commented that from the 1970s to the 1990s, Dr. Vrba "almost single-handedly established the basic principles of mammalian paleoecology and the scientific basis for evaluating hominin evolution within the context of paleoclimate change."  A lifetime of study of ruminants eventually yielded the co-authored book Antelopes, deer, and relatives: fossil record, behavioral ecology, systematics, and conservation in 2000.
Dr. Vrba is known primarily for her contributions to macroevolutionary biology, including novel ideas about the origins of mammalian diversity.  Many of these are clearly summarized in a Journal of Mammalogy paper in 1992 entitled "Mammals as a key to evolutionary theory," which has received 425 citations. Together with Stephen J Gould, Dr. Vrba coined and promoted the term "exaptation" to describe how a trait shaped by natural selection for a particular function can become co-opted for use for a different purpose. 
Dr. Vrba is also well-known for her "turnover-pulse hypothesis," which describes how changes in climate, through physical changes to the environment, can often result in a period of rapid extinction, migration, and appearance of new species across multiple lineages.  She tested these hypotheses with data from African antelopes and hominins.  Many of the ideas described in the turnover-pulse hypothesis are reflected in modern refugial theory.  Dr. Vrba has also proposed and tested hypotheses about species sorting versus species selection, including describing differences between ecologically generalized and ecologically specialized clades with regard to extinction and speciation rates.
On her website, Dr. Vrba commented on her own research thusly: "I prefer to push the frontiers rather than sail through tranquil, well-traveled seas."  A distinguished nominator commented that she was "one of the greatest thinkers I have encountered in my career."  ASM is proud to recognize Dr. Elisabeth S. Vrba as an Honorary Member of the Society.
Honorary Members
HONORARY MEMBERS conferred in recognition of a distinguished career in service to mammalogy
1910-1919
1919—Joel Asaph Allen, American Museum of Natural History
1920-1929
1921—Edouard-Louis Trouessart, Museum of Natural History of Angers and Museum National d'Historie Naturelle, Paris, France
1928—M. R. Oldfield Thomas, British Museum (Natural History), London, England
1928—Max Weber, University of Amsterdam and University of Utrecht, The Netherlands
1929—Henry Fairfield Osborn, American Museum of Natural History; Columbia University; and Princeton University
1930-1939
1930—C. Hart Merriam, U. S. Biological Survey
1930—Edward W. Nelson, U. S. Biological Survey
1936—Alfred W. Anthony, San Diego Museum of Natural History
1936—William Berryman Scott, Princeton University
1937—Leonhard Stejneger, U. S. National Museum
1940-1949
1941—Gerrit S. Miller, Jr., U. S. National Museum
1941—Ernest E. Thompson Seton, independent writer and artist
1942—Marcus Ward Lyon, Jr., U. S. National Museum; Howard University; George Washington University; and South Bend Clinic in Indiana
1947—Rudolph M. Anderson, National Museum of Canada
1947—Angel Cabrera Latorre, National Museum of Natural History, Madrid, Spain; National University of La Plata and La Plata Museum, La Plata, Argentina; and University of Buenos Aires, Buenos Aires, Argentina
1950-1959
1951—A. Brazier Howell, U. S. Fish and Wildlife Service and Johns Hopkins Medical School
1951—Theodore S. Palmer, U. S. Fish and Wildlife Service
1952—Hartley H. T. Jackson, U. S. Fish and Wildlife Service
1952—Edward A. Preble, U. S. Fish and Wildlife Service and Nature Magazine
1954—William K. Gregory, American Museum of Natural History and Columbia University
1954—Walter P. Taylor, University of California, Berkeley; U. S. Fish and Wildlife Service; University of Arizona; Texas A&M University; Oklahoma State University; and Claremont Graduate School of the Claremont Colleges
1955—Harold E. Anthony, American Museum of Natural History
1956—Lee R. Dice, University of Michigan
1956—Albert R. Shadle, Roswell Park Memorial Institute in Buffalo and Cornell University
1959—Francis Harper, Boston Society of Natural History; independent scholar, researcher, and writer
1959—Nagmaichi Kuroda, Ministry of Internal Affairs; Department of the Imperial Household; and Ministry of Agriculture and Forestry, Tokyo, Japan
1960-1969
1962—Magnus A. Degerbøl, Zoological Museum, University of Copenhagen, Copenhagen, Denmark
1963—Vladimir G. Heptner, Zoological Museum of Moscow State University, Moscow, U. S. S. R.
1963—Remington Kellogg, U. S. Fish and Wildlife Service and U. S. National Museum
1963—Tracy I. Storer, University of California, Davis, and University of California, Berkeley
1964—E. Raymond Hall, University of Kansas and University of California, Berkeley
1964—Stanley P. Young, U. S. Biological Survey and U. S. Fish and Wildlife Service
1965—William J. Hamilton, Jr., Cornell University
1966—Erna Mohr, Zoologisches Museum and Institut, Hamburg, Germany
1966—Klaus Zimmerman, Natural History Museum of the Humboldt Institut, Berlin, Germany
1968—William H. Burt, University of Michigan and California Institute of Technology
1968—William B. Davis, Texas A&M University
1969—George Gaylord Simpson, Harvard University; American Museum of Natural History; and Columbia University
1970-1979
1970—Robert T. Orr, California Academy of Sciences
1971—Stephen D. Durrant, University of Utah
1972—Kazimierz Petrusewicz, Institute of Ecology, Polish Academy of Sciences; University of Warsaw, Warsaw, Poland
1973—Charles S. Elton, University of Oxford, Oxford, Englan
1976—Emmet T. Hooper, Museum of Zoology, University of Michigan
1976—Vladimir E. Sokolov, Moscow State University; Department of General Biology, Russian Academy of Sciences; A. N. Severtzov Institute of Animal Evolutionary Morphology and Ecology, Moscow, U. S. S. R.
1979—Oliver P. Pearson, University of California, Berkeley
1980-1989
1981—Victor B. Scheffer, U. S. Fish and Wildlife Service
1982—Donald F. Hoffmeister, University of Illinois and University of Kansas
1982—Z. Kazimierz Pucek, Mammal Research Institute, Polish Academy of Sciences, Warsaw, Poland
1983—Björn O. L. Kurtén, University of Helsinki, Helsinki, Finland
1985—John Edwards Hill, British Museum (Natural History), London, England
1986—Randolph L. Peterson, Royal Ontario Museum and University of Toronto, Toronto, Canada
1986—Bernardo Villa-Ramirez, Universidad Nacional Autonoma de México, D.F., México, México
1987—Francis Petter, Museum National d'Historie Naturelle, Paris, France
1988—XIA Wuping, Northwest Plateau Institute of Biology, Academia Sinica, China
1990-1999
1990—Karl F. Koopman, American Museum of Natural History; Academy of Natural Sciences of Philadelphia; Chicago Museum of Natural History
1991—Philip Hershkovitz, Field Museum of Natural History
1992—Sydney Anderson, American Museum of Natural History
1992—J. Knox Jones, Jr., Texas Tech University and University of Kansas
1993—John N. Calaby, CSIRO, Canberra, ACT, Australia
1993—James N. Layne, Cornell University; University of Florida; and Archbold Biological Station
1994—James S. Findley, University of New Mexico
1995—William Z. Lidicker, Jr., Museum of Vertebrate Zoology, University of California, Berkeley
1996—Robert S. Hoffmann, Smithsonian Institution; National Museum of Natural History; University of Kansas; University of Montana
1997—J. Ticul Álvarez-Solózano, Escuela Nacional de Ciencias Biológicas, México, D.F., México
1998—Wang Sung, Academia Sinica, Beijing, China
1999—Paul S. Martin, University of Arizona
2000-2009
2000—Franklin H. Bronson, University of Texas, Austin
2001—James L. Patton, Museum of Vertebrate Zoology, University of California, Berkeley
2001—J. Mary Taylor, Cleveland Museum of Natural History; Oregon Regional Primate Research Center; University of British Columbia; and Wellesley College
2001—Patricia A. Woolley, La Trobe University, Melbourne, Victoria, Australia
2002—Hugh H. Genoways, University of Nebraska State Museum; Carnegie Museum of Natural History; and Texas Tech University
2002—Eviatar Nevo, University of Haifa, Haifa, Israel
2002—Don E. Wilson, National Museum of Natural History, Smithsonian Institution, and U. S. Fish and Wildlife Service
2003—Jennifer U. M. Jarvis, University of Cape Town, Rondebosch, Republic of South Africa
2003—Clyde Jones, Texas Tech University; U. S. Fish and Wildlife Service; and Tulane University
2003—Lim Boo Liat, Institute for Medical Research and University of Malaysia, Kuala Lumpur, Malaysia
2004—Guy G. Musser, American Museum of Natural History
2004—David C. D. Happold, Division of Botany and Zoology, Australian National University, Canberra, ACT, Australia
2005—Robert J. Baker, Texas Tech University
2005—José Ramírez Pulido, Universidad Autónoma Metropolitana - Iztapalapa, México, D. F., México
2006—James H. Brown, University of Arizona; University of New Mexico
2007—Jerry R. Choate, Sternberg Museum and Fort Hays State University; and University of Connecticut
2007—Richard W. Thorington, Jr., National Museum of Natural History, Smithsonian Institution
2008—Thomas H. Kunz, Boston University
2008—Alfredo Langguth, Laboratorio de Evolución, Universidad de la República, Uruguay
2008—Terry L. Yates, University of New Mexico
2009—Kenneth B. Armitage, The University of Kansas
2009—Timothy H. Clutton-Brock, University of Cambridge, United Kingdom
2010+
2010—Alfred L. Gardner, Biological Survey Unit, USGS Patuxent Wildlife Research Center, National Museum of Natural History
2011—Paul A. Racey, Department of Zoology, University of Aberdeen, Scotland, United Kingdom
2011—Hans Kruuk, Institute of Terrestrial Ecology, Banchory, Scotland, United Kingdom
2012—Rui Cerqueira, Universidade Federal do Rio de Janeiro, Brazil
2012—David J. Schmidly, Texas A&M University; Texas Tech University; Oklahoma State University; and University of New Mexico
2013—Colin Peter Groves, School of Archaeology and Anthropology, Australian National University
2013—Fabian Miguel Jaksic Andrade, Departamento de Ecolog

í

a, Universidad Cat

όl

ica de Chile
2015—Katherine Ralls, National Zoological Park, Smithsonian Institution
2016—Kay E. Holekamp, Department of Zoology, Michigan State University
2017—Charles J. Krebs, Department of Zoology, University of British Columbia (Professor Emeritus)
2018—Gilberto Silva Taboada, Facultad de Biología, Universidad de La Habana
2019—Jennifer Marshall Graves Australian National University, Canberra, La Trobe University, Melbourne, Australia
2019—David Macdonald, Oxford University, England
2019—Marilyn Renfree, University of Melbourne, Australia.
2020+
2021—Alicia V. Linzey

, Indiana University of Pennsylvania, USA

2021—M. Brock Fenton

, University of Western Ontario, Canada

2021—Rubén M. Barquez

, Universidad Nacional de Tucuman, Argentina

2021—Nigel C. Bennett

, University of Pretoria, South Africa

2021—Vladimír Hanák

, Charles University, Prague, Czech Republic

2022

—Elisabeth S. Vrba,Transvaal Museum in Pretoria and Yale University Peabody Museum

2022

—George B. Schaller, Wildlife Conservation Society

2023

—Nils Chr. Stenseth, University of Oslo (UiO), Norway
2023—Afework Bekele Simegn, Addis Ababa University, Ethiopia
2023—Louise H. Emmons, Smithsonian Institution

2023—Barry J. Fox, University of New South Wales, Australia
Selected Bios
Michael Rogers Oldfield Thomas (1858–1929). British Museum invertebrate biologist; shifted to mammal taxonomy. Greatest mammal taxonomist in history, naming more than 2,000 types and publishing more than 1,100 papers. His research was mainly conducted on museum specimens rather than field research. In recognition of the end of WW1, he named a genus of Argentine rodent, Irenomys, for Irene, the Goddess of Peace. Died by suicide after his wife and research partner, Mary, died. He named Eligmodontia marica in her honor.
C. Hart Merriam (1855–1942). Father of American mammalogy and early researcher in ornithology. Medical doctor but dedicated his life to studying birds and mammals. First major publications were on birds of Connecticut and New York. Began collecting mammal specimens and soon had 7,000. Appointed chief of Biological Survey, which became the US Fish and Wildlife Service. Led expeditions of discovery to much of North America and formed a group of outstanding explorer/scientists to survey the US and Mexico. Discovered 660 new mammals and developed a collection of 140,000 specimens. 
James Smith Findley (1926–2018). Mammalogist and natural historian at the University of New Mexico (Mammals of New Mexico). Student of E. R. Hall, University of Kansas. Specialist in both shrews and bats (Bats: A Community Perspective), with more than 100 publications. President of ASM. Teacher whose students became well known in mammalogy and ecology, several becoming presidents and officers of ASM. 
Eviatar Nevo (1929– ). Evolutionary biologist in Israel studying speciation across taxa. Published 1,200 papers and 24 books, 57,000 citations. Founder and director of Institute of Evolution at the University of Haifa. Developed the Evolution Canyon model of sympatric speciation (called the Israeli Galapagos). Discovered many new species, including 77 new mushrooms in the Dead Sea. Studied subterranean mammals. 
James Hemphill Brown (1942– ). Evolutionary biologist, University of Arizona and University of New Mexico.  Studied desert rodent ecology, ants, birds and other taxonomic groups. Developed field of macroecology. Contributed to an engineering and ecological theory of metabolic ecology. Published 363 scientific articles cited more than 57,000 times.. President ASM. Member National Academy of Sciences.
Philip Hershkovitz (1909–1997). Field biologist (University of Pittsburgh, University of Michigan). Research in tropics on primates and rodents. Described 70 new mammals. Spent 50 years as curator at Field Museum. Started doctoral studies but never completed them. Notwithstanding, he published 162 sole-authored articles and monographs, and only 3 papers with multiple authors. Some publications were classics: Living New World Monkeys (Platyrhini) with an Introduction to Primates; The Recent Mammals of the Neotropical Region; Evolution of Neotrpical Cricetine Rodents (Muridae) with Special Reference to the Phyllotine Group.
Franklin H. Bronson (1932– ). PhD at Pennsylvania State University. Professor at University of Texas at Austin. Specialist in environmental regulation of mammalian reproduction. Author of Mammalian Reproduction. Examined how global climate change affects reproduction in mammals. Studied reproduction in wild house mice, deer mice, and other rodents, as well as tropical bats; more than 175 publications on reproduction.
Don E. Wilson (1944– ). PhD at University of New Mexico under J.S. Findley. Worked for the US Fish and Wildlife Service at the Smithsonian Institution. Conducted research in 64 countries, mainly studying bats and rodents. Author, co-author or editor of classic books: Mammals of New Mexico, Mammal Species of the World, Handbook of Mammals of the World, A Field Guide to North American Mammals. He published more than 270 scientific contributions. He was president of the ASM.